What's in the ROI & Value Assessment?
Our combined ROI analysis and Value Assessment will help you assess the current costs of your unstructured file content and understand the savings and value our intelligent content platform can deliver to your organization.
Our trained consultants use third-party-validated benchmarks to quantify your business value across three areas: IT Cost Avoidance, Productivity, and Risk Reduction. We also show what any investment in our platform would financially return to your organisation.
How much could you gain?
Many organisations struggle to justify investments in good data governance – until it's too late!
Don't wait to be hit. Our toolsets use a wide range of best available insights to provide answers to your Return on Investment and Total Cost of Ownership questions.
A sample of cross-industry clients have achieved on average:
Reduced time spent on compliance and audits by up to 80%
Gained a 390% total economic impact *
Request your tailored Return on Investment and Value Analysis Report Request Report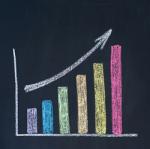 * The independently assessed Total Economic Impact for an average of four sample customers produced a 390% ROI – comprising end-user productivity gains, data centre infrastructure savings, enhanced profits from project efficiency & data security!
Also: