Our solution enables you to quickly and easily gain visibility and control across your whole enterprise information content wherever it resides
Learn where sensitive content resides, who has access to it, and if they should or not. Across any cloud, any app, any device, anywhere.
Apply AI to analyse files and prioritize potential risks. Hundreds of classification patterns and dozens of jurisdictions.
Lock down sensitive data, enforce compliance, and remediate security issues. The platform provides a clear map to compliance.
Because the correct governance is being applied no matter where the information is stored, your staff can confidently collaborate and share files with colleagues and clients whatever platforms you are using.
Collaborate faster with direct access to content in the industry apps you love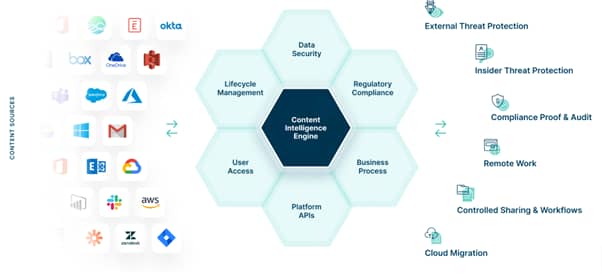 And there's more
Our governance platform provides Insights of where information is located and if it is being governed correctly. See more details of the Governance Assessment Process
Insights
Governance

Multi-repository visibility
AI-driven insights
Automated content intelligence
Audit reporting
Content lifecycle analytics
Content recommendations

Multi-repository governance
Content safeguards
Content lifecycle management
Classification policies (for GDPR, DPA, PECR, PCI-DSS)
Custom keyword classification
Issue detection and alerting
Insider threat and ransomware detection
Breach reporting
Data subject access requests
With Simple Ongoing Administration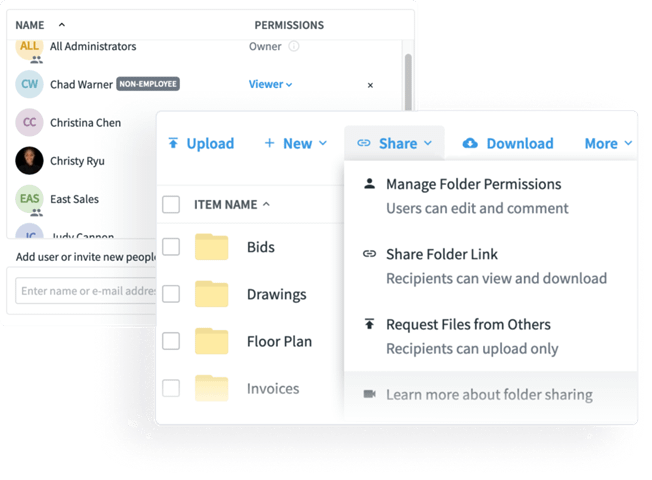 Also: